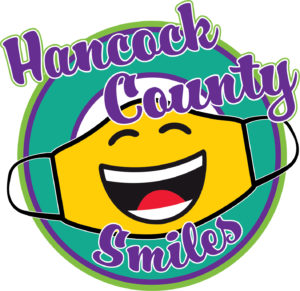 During the COVID pandemic, Hancock County's hotel, attractions, restaurant and retail locations have been hit extremely hard. Those of us at Hancock County Tourism want to let you know that even though there are limitations to gatherings, extra care being taken to keep things clean and sanitized, and masks are being worn – – Hoosier Hospitality is still possible in these uncertain times.
For this reason, Hancock County Tourism has launched the "Hancock County Smiles" campaign. To highlight some of our local businesses who are going above and beyond in keeping both their customers and their employees safe. We may not be able to see the smiles under the masks – – but they are there!
What can you do??
Instagram and Facebook – #hancockcountysmiles
Share a photo of yourself in one of our great restaurants, retail locations, attractions or hotels – – enjoying a delicious meal, buying something for someone special, attending an awesome attraction, or visiting on of our great hotels – – and TAG Hancock County Tourism with – – #HancockCountySmiles – – and share it to Instagram or Facebook! You might find yourself helping to promote one of Hancock County's local businesses! Check out our Instagram feed on this page!
Hancock County Smiles Masks
Visit one of the participating locations below – and ask an employee about "How can I get my smile in Hancock County mask?" You will be given the choice of one of FOUR Hancock County Smiles Face Masks for FREE! One per visit per customer. Supplies are limited – – so be sure to visit these places early. Then – be sure to snap a photo of your #HancockCountySmiles mask at that place of business and share to Instagram or Facebook. Supplies are limited on these masks so first come – first serve.
Check back here often as there will be future things to see and do as Hancock County Smiles!!!