Ben's Friendly Bar – Shirley
Ben's Friendly Bar in Shirley Indiana is one of those "hidden gems." It features some of the best food around. On Friday and Saturday evenings, Ben's features prime rib and ribeye steaks. You may need to call ahead to reserve your meal because once they sell out – they're out. Ben's features Taco Tuesdays and Wing Wednesdays. They have hand breaded tenderloins and battered onion rings. However, this bar opens early – 8am. It has a full breakfast menu featuring biscuits and gravy, eggs, and hashbrowns.
Yes Ben's Friendly Bar is an over 21 establishment; however, if you are under 21 you can order food through the drive-up window and get it to go. Ben's Friendly Bar is located at 307 S. Railroad St. in Shirley. They are open Monday – Thursday 8am – 10pm, and Friday and Saturday 8am – 1am. Closed Sunday.
Ben's Friendly Bar has actually been around for awhile. It opened in 1973 as was named for it's original owner, Ben Polston. Today, Becky Skinner is the owner, and she has been the lady in charge for the past 15 years. If you are looking for something to do – – you might check out Ben's Friendly Bar's Facebook page – Ben's Menu.  Not only will you find out about their specials, but you will also find out about their events. It isn't uncommon for a variety of entertainment to be held at Ben's Friendly Bar. This includes live music, holiday events, luaus and theme nights. These events and more are also shared to Hancock County Tourism's Facebook page, and also on our website.
To stay up to date on everything in Hancock County, be sure you are receiving Hancock County Tourism's weekly e-newsletter. You can register on the website at www.visitinhancock.org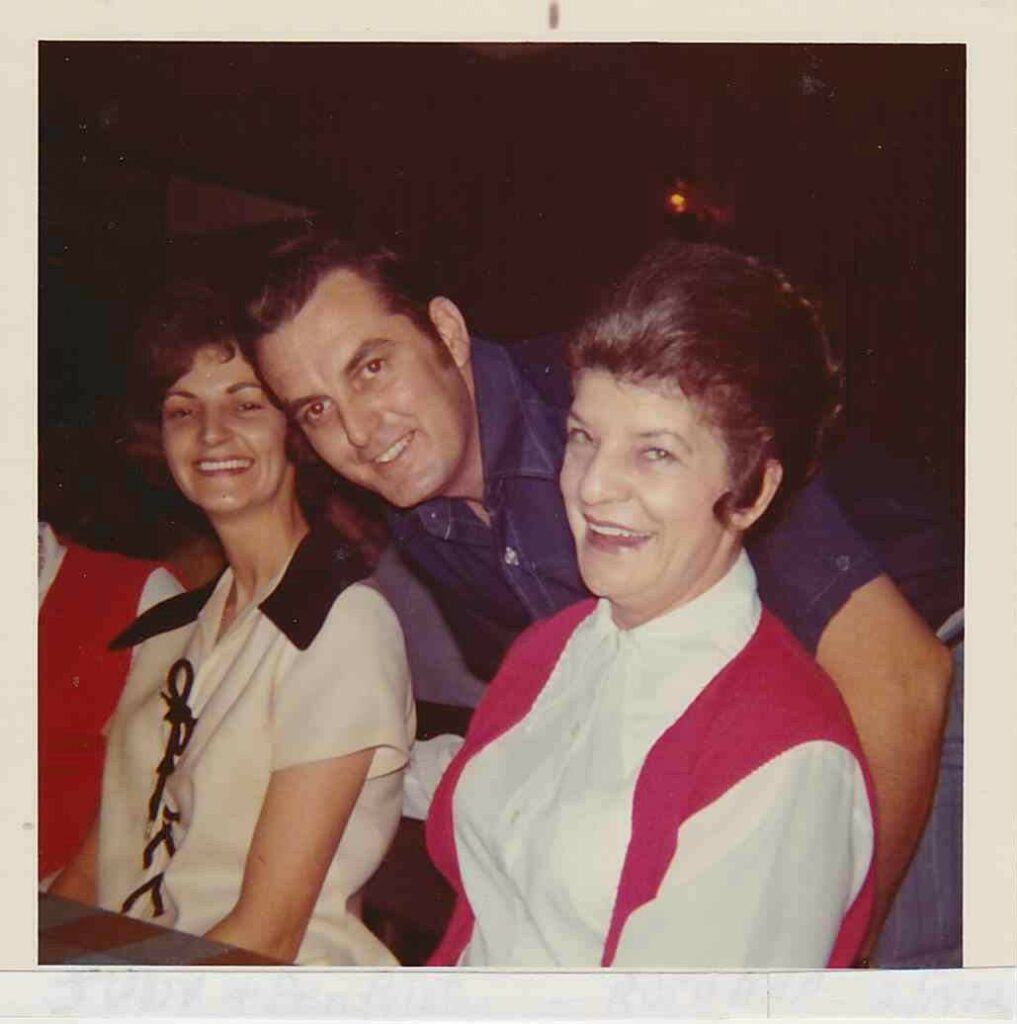 Left to right – Judy Polston and Ben's Friendly Bar founder, Ben Polston, along with Ruth Case enjoy an night out at Ben's Friendly Bar in Shirley in the early 1970s.