Cynthia's Hallmark – Greenfield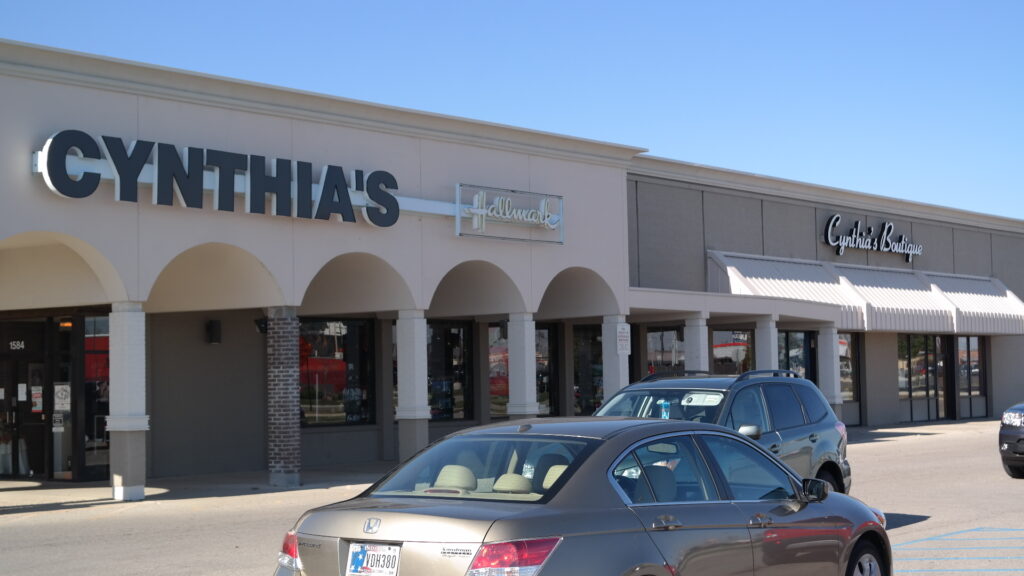 If you have lived for any amount of time in Hancock County, you know that the best place to find that special gift is at Cynthia's Hallmark. However, what you might not know is that the store that sits in the former footprint of a grocery store (25,000 square feet) – is the largest Hallmark store in the nation!
Cynthia's Hallmark, located at 1584 N. State St., Greenfield, is famous for not only providing Hallmark branded products including cards, ornaments, home décor and gifts, but it carries Pandora Jewelry, Vera Bradley items, Yankee Candles, Fannie May Chocolates, Department 56 collectibles, Tervis Tumblers, and ENewton Jewelry.  Looking for something for a child? Cynthia's carries Squishmallows. Looking to create a dip or dish for a special event? Cynthia's carries Captain Rodney's Boucan Glaze. Looking for a unique Father's Day gift? Cynthia's carries Yeti products and college fan items for Indiana schools. Cynthia's Hallmark truly has something for everyone, and it is such a delight to visit. Whether you go into the log cabin to see what kid items are there, or visit the specially darkened and starlit Department 56 area, you are sure to find a unique gift for that certain someone at Cynthia's Hallmark.
However, Cynthia's doesn't just have collectibles, gifts, and décor. Crossing a covered bridge into the women's specialty side of the store, Cynthia's Boutique carries one of a kind fashion pieces in the season's latest trends. The store carries clothing suitable for all ages: dresses, tops, leggings, jeans, trendy ponchos, vests, scarves, purses and boots. Cynthia's carries "Life is Good," "A Walk in the Park," "Mac & Bell" clothing lines as well as Joy Bee shoes – and many more.
Also, if you want to help support a local not-for-profit or charity, you might get a ticket to attend one of Cynthia's Hallmark Fashion Shows. These shows are held regularly in the store in the Spring and in the Fall. There is seating for 100 people with 100% of the ticket sales going back to the not-for-profit organization. Cynthia's Hallmark provides the clothes for the models, a free scarf, door prizes, discount coupons (good for that day only), and refreshments. The organization promotes the event, provides the models, and sells the tickets. It is a win-win for both the store and the not-for-profit. The not-for-profit benefits from the entire ticket sales, and the store gets a captive audience to showcase not only their clothing, but also other products in the store. In this way, Cynthia's gives back to the community by helping to raise money for service organizations, cultural institutions, and charitable groups while providing something fun to do on a weekend afternoon.
While Cynthia's Hallmark does have other stores in Fishers, the flagship of the group is the Greenfield location. Cynthia's Hallmark is open Monday – Friday 9:30am – 8pm; Saturday 9am – 7pm; and Sunday 11:30am – 5pm. They are closed for holidays.  You can find them on Facebook or check out their website at https://cynthiashallmarkstores.wordpress.com/
Cynthia Erwin purchased the former Kay's Hallmark Store, located in the Green Meadows Shopping Center in Greenfield, IN in 1985. It was a small location with only 3,000 square feet. Cynthia had no former retail experience, but she had a vision and a passion. She had worked the front desk at her husband, Bob's dentistry, before embarking on this dream of a retail location. She would become so successful, that Bob would retire from his job, and go to help Cynthia in the store. The store would move three times – all within the Green Meadows shopping center space. The last move in 1997 saw the store go into its largest space, a part of the former Kroger Grocery store. Later, Cynthia's daughter, Kelley, and son, Cort, would expand the store into the adjacent vacant clothing store area. This brings the store up to 25,000 square feet – the largest in the nation.
However, this has always been a family business. Not only did Cynthia and Bob Erwin both work at the store, but their four children would also work at the store with daughter Kelley (Erwin) Holden and Cort Erwin becoming the fixtures at the Greenfield location. Often times you will see Kelley and Cort's children and grandchildren in the store – – so this has truly become a "family business."
Cynthia (Ballatine) Erwin was born in 1935 in Kokomo and was Valedictorian of her class.  She went onto Indiana University where she earned her degree in biology. While at IU, she would meet her future husband Bob Erwin, and they would marry in 1957. The newlyweds would move to Greenfield where Bob would open his dental practice in 1958. Bob and Cynthia would have four children, Cort, Kelley, Stacey and Sydney.
Cynthia would spend her early married years raising her children and working the desk at Bob's dentist practice. However, after her children had grown, she decided to purchase the Kay's Hallmark store at the Green Meadows shopping center. Fellow Hallmark store owner, Di Molitor, said that Cynthia's success was attributed to her uncanny ability to locate interesting items that customers would want. "When we would go to the markets, she would poke and look in every nook and cranny – looking for that something unique." It was also Cynthia's ability to carry the hot items – especially collectibles, that drove people to her store: Beanie Babies, Harbor Lights, Precious Moments, Boyd's Bears, Department 56, M. A. Hadley Pottery, Cat's Meow and of course – Hallmark Ornaments.
Cynthia was always very innovative. She would host artist signing events for the different collectible lines. She would host Beanie Baby and Webkinz events for the kids. The Hallmark Ornament official launch and reveal day was also a very special event. In time after the boutique would open, the events would evolve into the not-for-profit fashion shows that Kelley and Cort host today.
Cynthia's daughter, Kelley, will tell you that Hallmark corporate never believed a brick and mortar store of this size would survive. However, it has been the ability of the store to provide its customers with services, events and opportunities on top of their merchandise line that has been brining people back – year after year.
Cynthia's has in the past been the location of a contract station for a Post Office site. It has sold things on Ebay for customers in an "Auction it Today on EBay" shop. It has been the place that you order custom invitations, and other things for your wedding or graduation. It isn't just about selling the items. It is every bit as much about providing services and hosting events.
Sadly, Cynthia Erwin lost her battle with Alzheimer's in 2007. Her husband Bob would pass away ten years later in 2017. However, even though Cynthia is no longer with us – – her legacy and her vision is alive and well in the store that still bears her name. Her passion to be a place to find those "unique items" while providing services and events for her community also continues today. Her children, grandchildren and even great-grandchildren are making sure that vision doesn't die while expanding on her solid foundation and bringing Cynthia's Hallmark into the future.
If you haven't been by Cynthia's Hallmark for awhile, or maybe you have never visited, we urge you to stop in and check it out. It is truly one of our gems in the tourism crown for Hancock County.
Sources: Daily Reporter, Cynthia's Hallmark Facebook Page, and Cynthia's Hallmark website.
–by Brigette Cook Jones, Executive Director Hancock County Tourism and Visitor Center
To stay up to date on everything in Hancock County, be sure you are receiving Hancock County Tourism's weekly e-newsletter. You can register on the website at www.visitinhancock.org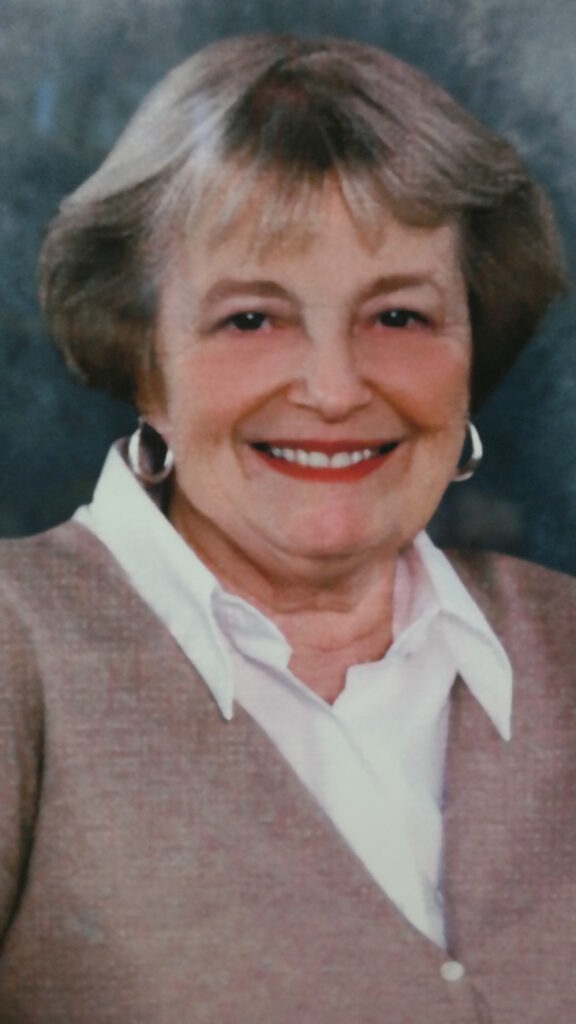 Cynthia Erwin 1935 – 2007 – the "Cynthia" of Cynthia's Hallmark.